Mata Nanki Charitable Hospital
The best medical facility and best medical services
Gurdwara Bebe Nanki ji Sultanpur Lodhi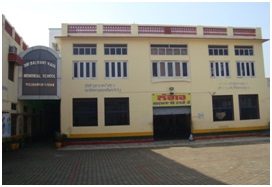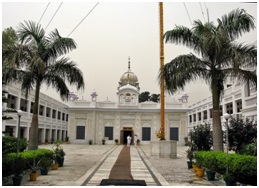 Bebe Nanki ji was the Elder sister of Guru Nanak Dev ji ,came in Sultanpur Lodhi after her wedding with Bhaeya Jai Ram ji , where Sh. Guru Nanak Dev ji spent a lot of precious time of his life, where he served as store keeper in Modi khana, do meditation and setting out on his famous travels (Udasis) to deliver his message around the world from this town.
This holly Gurdwara built in the Sweet memory of Bebe Nanki ji in 1970, by respected late Bibi Balwant kaur ji Chairperson of Bebe Nanki Istri Satsang Charitable trust . Bibi ji performed lot of charity work in different places of the world like India, South Africa, England ect. The Queen of England honoured Bibi ji as a Member of British empire with gold medal.
Trust doing many charitable work from this Gurdwara like marriages of needy girls, Charitable School, free sewing and Computer center, Eye operation camps ect. Under the Chairmanship of S. Jaipal Singh S/O Bibi Balwant Kaur ji . Birthday of Bebe Nanki ji Celebrate by the Trust in this Gurdwara with large participation of sangat from U.K on 2,3,4 april every year.
started free kitchen ( Langer) from this city . The Mughal Emperor King Akbar visited this city and take meeting with Guru ji and very much impressed . He donated many villages to Gurdwara. Akbar take his food in langer like as other devotees . It is the symble to finish the casteism. A Baoli (stepwell), paved with 84 steps was constructed there. Some devout believe that by reciting Japji Sahib, the divine Word revealed to Guru Nanak Dev at each of the 84 steps after taking a bath in the Baoli provides Moksha, liberation from 84,00,000 cycles of life of this world and unity with God (mukhti). Goindval is where Guru Amar Das met Guru Ram Das, the next Guru. Guru Arjan Dev was also born there on 15 April 1563. It is called axis of Sikhism as it was the first center of Sikhism.
Sultanpur Lodhi, Punjab, India (28.1 Km – about 33 mins)

1. Head northbest on Dussehra Ground Rd 0.3Km
2. Turn left toward Talwandi Rd Bridge 0.3Km
3. Take the 1st right toward Talwandi Rd Bridge 0.2Km
4. Turn right toward Talwandi Rd Bridge 15Km
5. Take the 1st left onto Talwandi Rd Bridge 13.0km
6. Continue onto Mangupur Sujukalia Rd 3.2Km
7. Continue onto Sujukalia Mandimorrh Rd 1.0Km
8. Turn left onto Mandimorrh Goindwal Rd 7.8Km
9. Turn Left 0.5 Km
10. Turn Left 0.8Km
Mata Nanki Charitable Hospital
Mata Nanki Charitable Hospital was established by Mata Nanki Foundation, U.K. for providing good health care facilities to the people of Punjab. Bibi Balwant Kaur Ji, Founder of Mata Nanaki Foundation, has dream to start a hospital. In this area, many of people are not able to go hospitals because these hospitals either are far or have to be paid highly fees. So, with the help of donors around the world, this hospital was started